Feb 07 2018
A Billion Devices from SiTime Empower Self-Driving Cars, Mobile Phones, and Everything in Between
Download:
日本語
汉语
漢語
SANTA CLARA, Calif. – February 7, 2018 – SiTime Corporation, the market leader in MEMS timing, announced today that it has shipped cumulatively over 1 billion timing devices.
"SiTime is redefining timing technology, and we've only just begun our journey," said Rajesh Vashist, CEO of SiTime. "SiTime is uniquely focused on solving the most difficult timing problems for the electronics industry. That is why customers are using our timing products in self-driving cars, the Internet of Things, artificial intelligence systems, and 5G infrastructure. We believe that our timing components will be the device of choice for the next 50 years."
A timing device plays a critical role in most electronic systems. When timing fails, mobile phones miss calls, GPS navigation systems send drivers down the wrong streets, and financial transactions are not completed. SiTime products help prevent events like these from happening. Devices such as mobile phones, fitness trackers, and tablets rely on the small size and low power consumption of SiTime products. Mission-critical electronics such as space rockets, self-driving vehicles, and earthquake detection systems rely on the reliability and precision of the company's solutions.
The market for all timing devices is $6 billion, and SiTime supplies 90% of the MEMS timing components sold.
"The performance and reliability of MEMS timing have improved dramatically over the past 10 years, making it a superior alternative to legacy technologies such as quartz for many applications," said Jérémie Bouchaud, senior director of MEMS and sensors at IHS Markit, a global business information provider. "The use of oscillators in end products, as revealed by IHS Markit teardowns, is a great validation of MEMS timing as an established technology."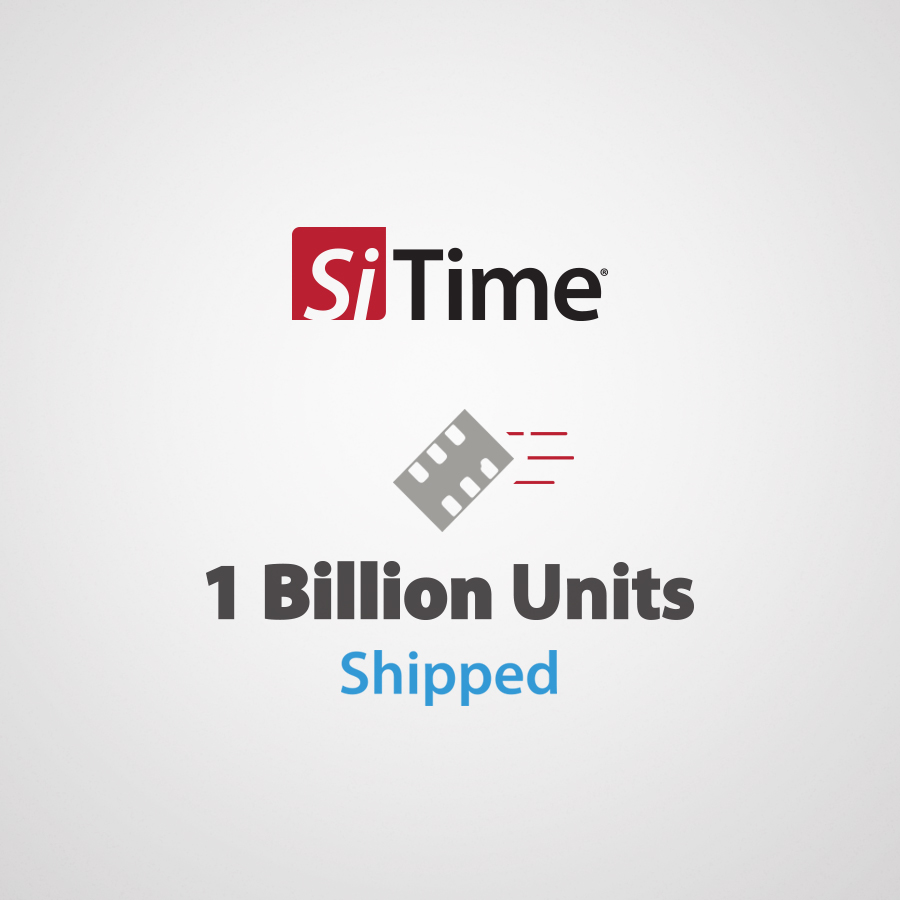 SiTime first began operations in 2005 with the goal of transforming the timing industry. Today, the company has over 60 product families, which have garnered multiple industry awards and are being used across every major electronics segment. Even in challenging environments, with shock, vibration, extreme temperatures, and heavy airflow, SiTime products continue to exhibit excellent performance. This makes the company's timing solutions ideal for automotive, telecommunications, networking, and industrial IoT applications.
"SiTime has made impressive growth in the timing market with its strong portfolio," said Jean-Christophe Eloy, CEO of analyst firm Yole Développement. "Their devices are gaining market share in today's and tomorrow's growing markets: wearables, IoT, networking, storage, and telecom. Thanks to the dedication and expertise of its teams, SiTime has made the law of semiconductors come true once again: silicon technology always wins in the end."
To learn more about SiTime, visit www.sitime.com.
About SiTime
SiTime Corporation, the leader in MEMS timing and a wholly owned subsidiary of MegaChips Corporation (Tokyo Stock Exchange: 6875), offers MEMS-based silicon timing solutions that replace legacy quartz products. SiTime's configurable solutions enable customers to differentiate their products with higher performance, smallest size, lowest power, and best reliability. The rich feature set and flexibility of SiTime's solutions allow customers to consolidate their supply chain, reducing the cost of ownership and time to market. By using standard semiconductor processes and high-volume packaging, SiTime offers the best availability and shortest lead times in the industry. With 90% market share and over 1 billion devices shipped, SiTime is driving the electronics industry to use 100% silicon-based timing. www.sitime.com.
###