The market for home blood pressure measurement devices and wearable monitors continues to grow as people become more health conscious and proactive in their cardiac and vascular health. These battery-powered monitors must be compact and power efficient. SiTime MEMS timing solutions provide the smallest footprint and lower power, along with higher reliability and ease-of-use.
SiTime MEMS Timing Benefits
Smallest footprint and power

1.2 mm2 CSP

Low power as low as <4.5 µA

Programmable drive strength

Robust, cost efficient clocking

Hermetically sealed

LVCMOS enables driving multiple loads

Stable over industrial temp: -40°C to 85°C

Integrated MEMS, easy to use

No external quartz

No quartz reliability issues

No cover or shielding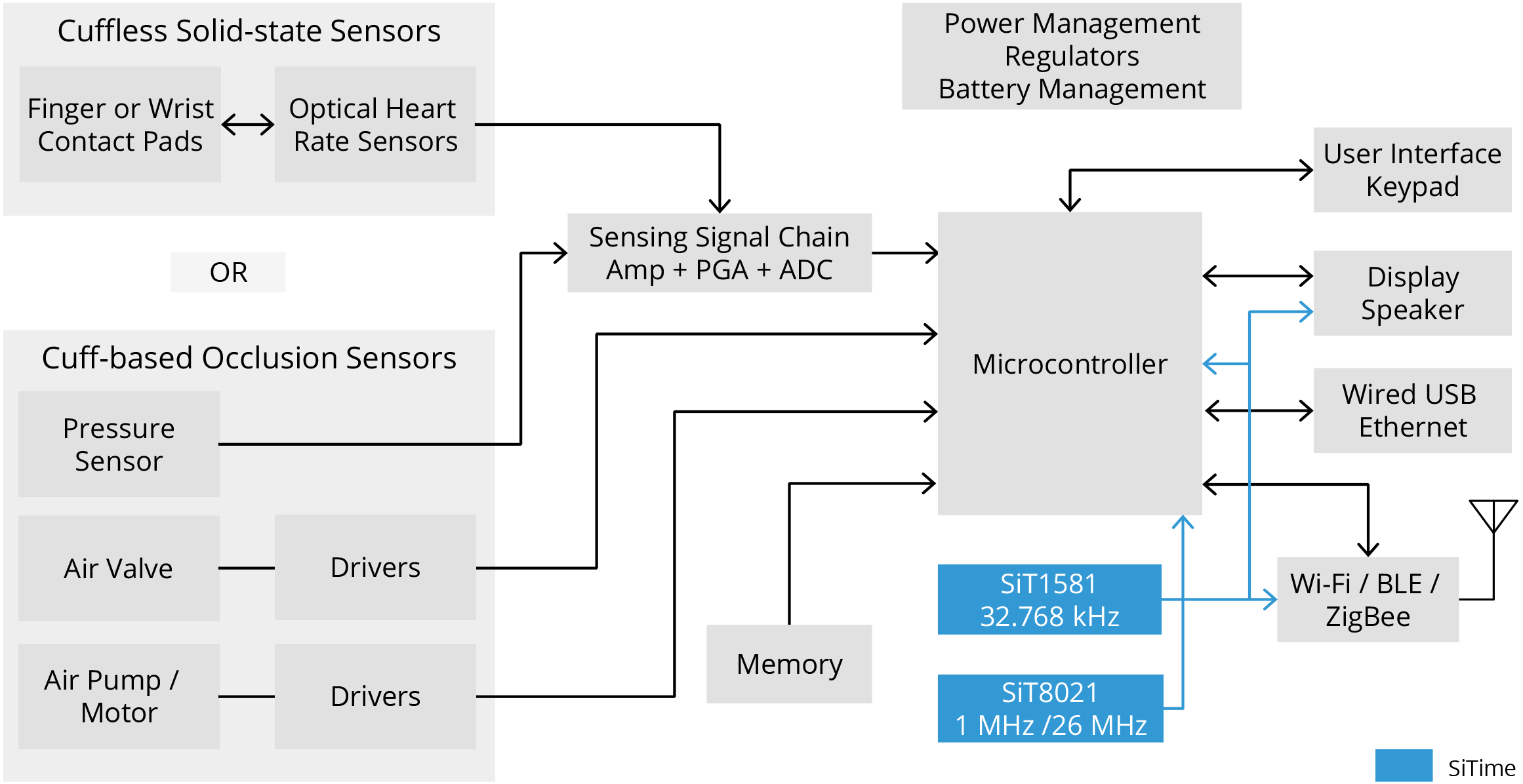 MEMS Timing for Blood Pressure Monitors
Devices
Frequency
Features

SiT8021 Oscillator

1 Hz to 26 MHz

Low power: 60 µA

Smallest footprint: 1.5 x 0.8 mm chip scale package

SiT1581 Oscillator
1 Hz to 2.5 MHz

Ultra low power: <4.5 µA

High robustness: Immune to small molecular gasses

LVCMOS: Drive multiple loads
MEMS Timing Outperforms Quartz
Lower Power

 

Smallest Size, Lower BOM

Drive Multiple Loads
Watch Video: 8 Reasons to Replace Crystals with MEMS Oscillators

Enter your email address to stay informed!