We are ready to help you!
Please complete the form below and someone will contact you. Items notated with an * are required.
±0.5 ppm Super-TCXO for GNSS/GPS
Login
The SiT5155 Super-TCXO is engineered for high-accuracy GNSS systems in precision farming, survey, construction, and other industrial equipment. Based on SiTime's unique DualMEMS™ and TurboCompensation™ temperature sensing technology, this device delivers exceptional dynamic performance that enables the fastest lock to satellites in the presence of shock, vibration, rapid temperature change, power supply noise, and electromagnetic interference (EMI). The SiT5155 further minimizes the loss of satellite lock by eliminating activity dips and micro jumps.
Program oscillators to get instant samples, optimized performance, and fast prototyping | Learn More
View related products: 1 to 60 MHz | 60 to 220 MHz | ±100, ±200, ±250 ppb | TCXO lineup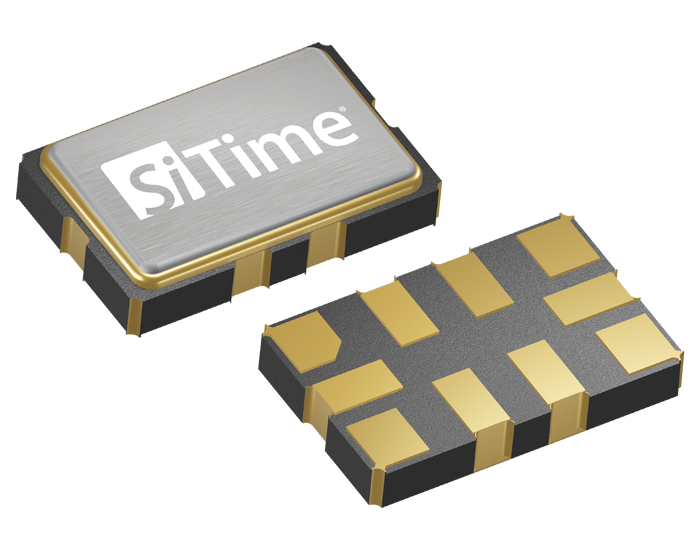 | "Specs" | "Value" |
| --- | --- |
| Oscillator Type | TCXO-SE |
| Frequency | 12 standard frequencies |
| Frequency Stability (ppm) | ±0.5 |
| Phase Jitter (rms) | 0.31 ps |
| Output Type | LVCMOS, Clipped sinewave |
| Operating Temperature Range (°C) | -20 to +70, -40 to +85, -40 to +105 |
| Pull Range (ppm) | ±6.25, ±10, ±12.5, ±25, ±50, ±80, ±100, ±125, ±150, ±200, ±400, ±600, ±800, ±1600, ±3200 |
| Voltage Supply (V) | 2.5, 2.8, 3, 3.3 |
| Package Type (mm²) | 5.0 x 3.2 10-pin |
| Features | Precision TCXO |
| Availability | Production |
enlarge

Image: Elite TCXO Ceramic 5032 10-pin package, top & bottom

enlarge

SiT5155 pin assignments

enlarge

SiT5155 block diagram
Exceptional dynamic stability under airflow, fast temp. ramp
±500 ppb over-temp. stability
3e-11 ADEV at 10 second average time
±15 ppb/°C frequency slope (ΔF/ΔT), 10 °C/min ramp

Enables fastest satellite lock under any operating conditions
20x better phase noise under vibration
Minimizes loss of satellite lock in high-vibration environments
No activity dips or micro jumps
Eliminates the need for costly screening or burn-in test
0.2 ps/mV power supply noise rejection (PSNR)
Reduces BOM by eliminating a dedicated LDO for the TCXO
LVCMOS or Clipped sinewave output
Optimize for best balance between EMI and jitter
Digital frequency tuning through I2C
Eliminate frequency shift caused by board noise
Superior reliability
1 billion hours MTBF
Lifetime warranty
Reduces repair costs and field failures due to clock components
Industrial GNSS
Telecom GNSS
Precision GNSS
GPS/GNSS modules