220 to 725 MHz, Ultra-low Jitter, ±10 to ±50 ppm Differential Oscillator
Login
The Endura SiT9347 ultra-low-jitter differential oscillator is engineered for harsh environments and is ideal for high-reliability aerospace and defense applications. This device supports any frequency from 220.000001 to 725 MHz in 1 Hz increments and delivers exceptional dynamic performance of 0.23 ps jitter (typ.) and ±10 ppm in the presence of common environmental stressors, such as shock, vibration, power supply noise, EMI, and board bending.
The SiT9347 conforms to MIL-PRF-55310 and MIL-STD-883 specifications.
The device is available in the smallest 3.2 x 2.5 mm differential package in addition to the 7.0 x 5.0 mm package. This device supports all popular output signaling types including LVPECL, LVDS, and HCSL in combination with any voltage between 2.5 to 3.3V.
View related products: 1 to 220 MHz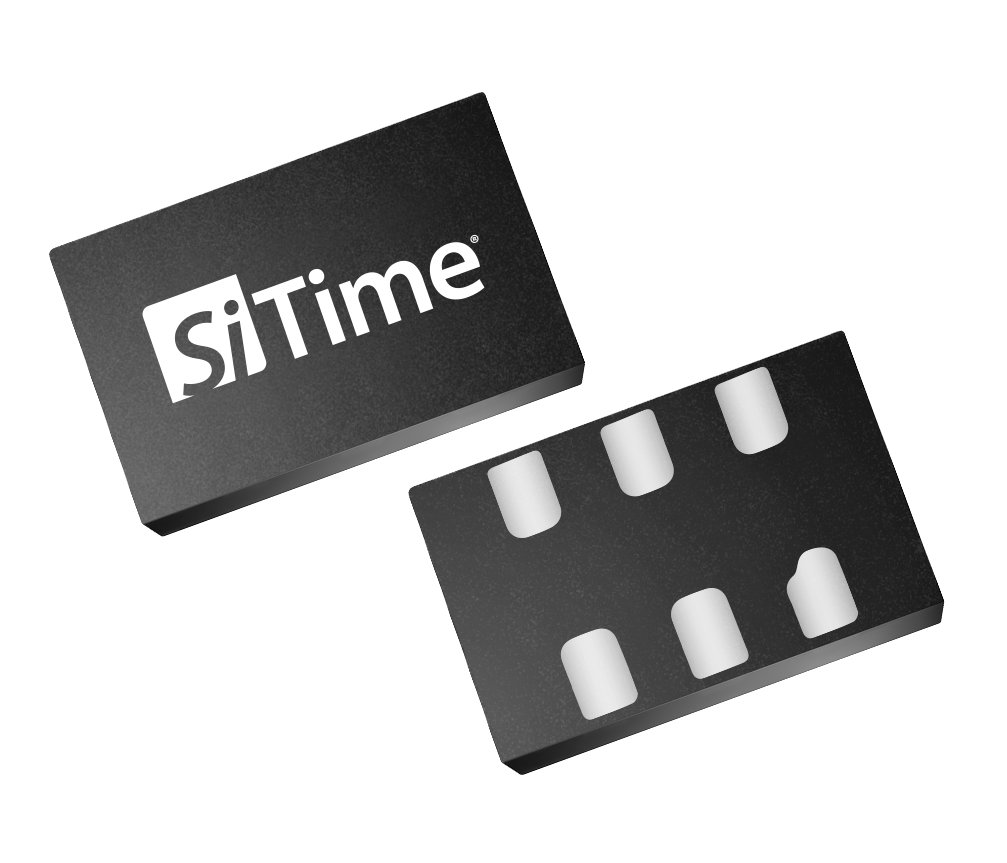 | | |
| --- | --- |
| Oscillator Type | XO-DE |
| Frequency | 220 to 725 MHz |
| Frequency Stability (ppm) | ±10, ±20, ±25, ±50 |
| Phase Jitter (rms) | 0.23 ps |
| Output Type | LVPECL, LVDS, HCSL |
| Operating Temperature Range (°C) | -40 to +105 |
| Voltage Supply (V) | 2.5, 2.8, 3, 3.3 |
| Package Type (mm²) | 3.2x2.5, 5.0x3.2, 7.0x5.0 |
| Features | Ultra-low acceleration sensitivity, MIL-STD-55310, MIL-PRF-883, Ultra-Low Jitter |
| Availability | Production |
enlarge

SiT9367 6-pin package, top & bottom
Rugged performance under airflow, fast temp. ramp
0.23 ps jitter (typ.)
±10 ppm: Ensures best system performance in hostile environments
Low acceleration sensitivity
20x better vibration sensitivity
Minimizes packet loss in high-vibration environments
0.05 ps/mV power supply noise rejection (PSNR)
Simplify power supply design
3.2 x 2.5 mm package
Enables small form-factor system with stringent jitter requirement
Flexible programmable features
1 to 220 MHz
2.25 to 3.63 V
LVPECL, LVDS, HCSL: Customized oscillator specifications for optimal system performance
Superior reliability
1 billion hours MTBF
Lifetime warranty: Reduces field failures due to clock components and associated repair costs
Airborne communications
Command & control
Land mobile radio
Field communications
UAV communications
Vehicle comms/telemetry
Airframe control
Flight computer platform
Satellite base station
Satcom
All ruggedized applications