We are ready to help you!
Please complete the form below and someone will contact you. Items notated with an * are required.
High Frequency, High Temperature Active Resonator Drop-In Replacement for 4-pin SMD XTAL
Login
The XCalibur™ SiT1419 active resonator is a drop-in replacement for 4-pin SMD quartz crystal resonators with wide temperature operation. Compared to traditional crystal resonators, XCalibur resonators have better reliability and better immunity to shock, vibration, and EMI. This resonator provides industry-best 0.1 ppb/g vibration sensitivity, 10,000 g shock and 70 g vibration resistance. As an active MEMS device, the SiT1419 eliminates issues related to crystal resonators, such as cold startup under all conditions, crystal motional series resistance (ESR) compensation, negative resistance testing, and the need for tuning capacitors. One XCalibur active resonator can drive up to two clock inputs. This device also features a wide frequency range, excellent stability, and short lead times for a range of applications.
Program resonators to get instant samples, optimized performance, and fast prototyping | Learn More
View related resonators: 1 to 110 MHz | Automotive | Active Resonator lineup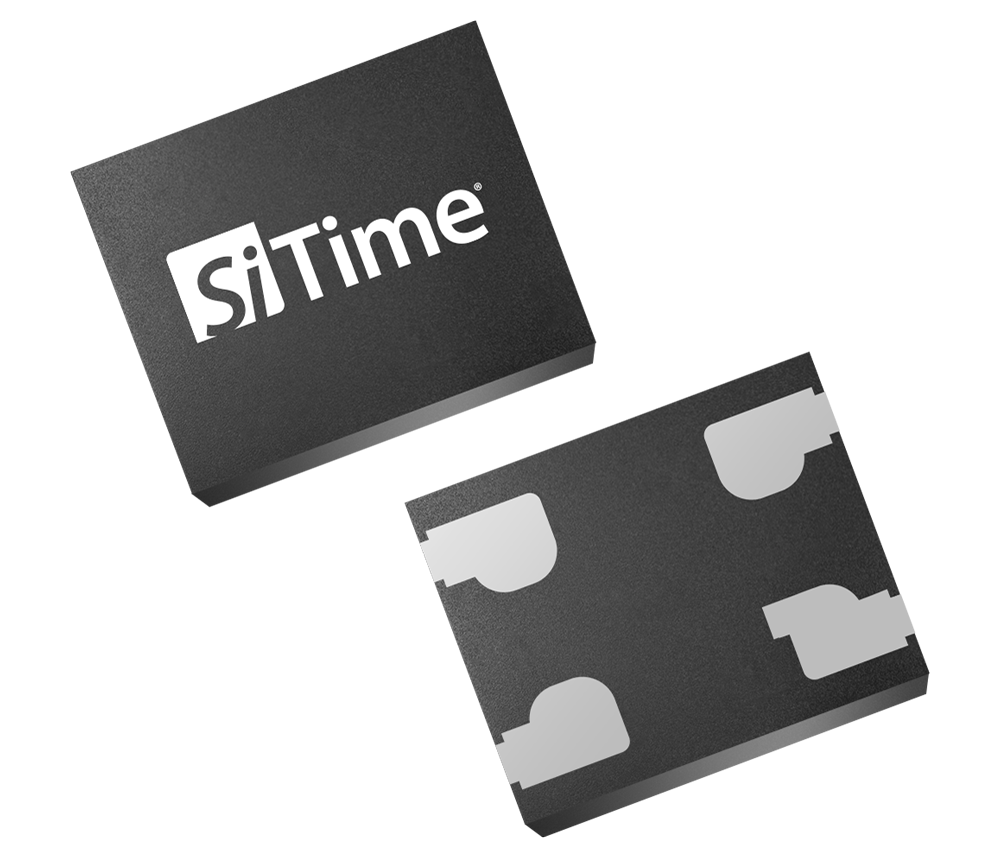 | "Specs" | "Value" |
| --- | --- |
| Frequency | 115 to 137 MHz |
| Frequency Stability (ppm) | ±15 at 25°C, ±20 all-inclusive, ±25 all-inclusive, ±30 all-inclusive, ±50 all-inclusive |
| Output Type | LVCMOS |
| Operating Temperature Range (°C) | -40 to +105, -40 to +125, -40 to +150 (Contact SiTime) |
| FlexEdgeTM Rise/Fall Time | Yes, programmable drive strength |
| Voltage Supply (V) | 1.8, 2.5 to 3.3 |
| Package Type (mm²) | 2.5x2.0, 3.2x2.5 |
| Load Capacitance (pF) | 4,700 (4.7 nF) ±10% |
| Features | Field programmable, Guaranteed startup under all conditions, No tuning cap required, No motional series resistance (ESR), No negative resistance testing |
| Availability | Production |
enlarge

Image: 2520 4-pin package, top & bottom
Unique combination of
High frequency (115.194001 to 137 MHz)
±20 ppm
high temperature operation from -40 to 125 °C
Industry-standard 2520 and 3225 packages for all frequencies, voltages and stabilities
100% drop-in replacement of quartz crystal resonators
0.1 ppb/g low g-sensitivity
Improved system performance under vibration
Simpler carrier drop-test compliance
70 g vibration and 10,000 g shock
Best system reliability in harsh environments
FlexEdge™ drive strength
Slower rise/fall time that minimizes EMI from the oscillator
Lower cost by driving multiple loads and eliminate additional timing components
Ultra-fast lead time (4 to 6 weeks)
Reduce inventory overhead
Mitigate shortage risks
Industrial sensors
Medical video CAM
Servo drives
Asset tracking
Industrial control systems
Precision GNSS
High-temp. networking gears
GPS/GNSS modules