Why should the automotive industry care about timing?
The autonomous vehicle market continues to heat up with major car manufacturers, among others, making significant investments in self-driving car technology. As the debate continues as to when self-driving vehicles will become mainstream, one thing is certain—autonomous vehicle safety must be fully realized. One often overlooked aspect is the challenges associated with timing solutions.
While cars today use up to 50 timing devices for everything from infotainment to backup cameras, autonomous vehicles require even more accurate and stable timing to handle the massive amount of data captured from cameras, radar, lidar, and other sensors, which is fed into an engine control unit that makes critical decisions based on real-time information. A lag in the data processing could cause a failure to detect other cars while changing lanes or could disrupt the navigation system.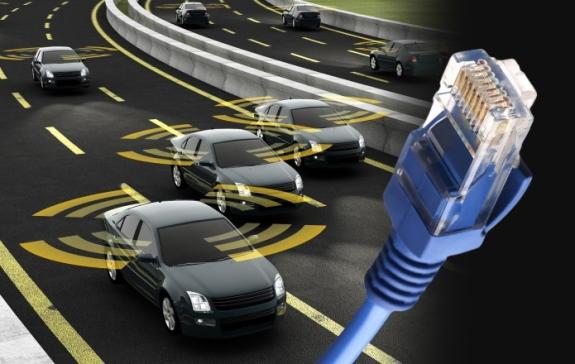 To ensure fast and reliable processing of large volumes of data, designers are relying on 10G/40G/100G Ethernet. These systems require a low-jitter oscillator. And more important, they require an oscillator that can handle the challenging and dynamic conditions of a vehicle. Automotive systems need extremely robust timing references that consistently deliver a stable timing signal, even under environmental stressors like high temperature, rapid thermal changes, airflow, shock, vibration, and electrical noise.
SiTime has MEMS-based solutions that meet these needs. The SiT9386 and SiT9387 low-jitter oscillators are based on the Elite Platform™ from SiTime. This platform uses a proprietary DualMEMS™ architecture that provides the most reliable timing and highest robustness against external stressors that are common in dynamic automotive environments.
 
Compared to quartz-based oscillators, SiTime solutions offer:
30 times better shock and vibration performance (

0.1 ppb/g g-sensitivity, 50,000 g shock, 70 g vibration resistance)

20 times better reliability (over 1 billion hours MTBF)

10 times better performance in the presence of board noise (0.02 ps/mV PSNR)

 The SiT938X oscillators provide the following features:
AEC-Q100 qualification with extended temperature range (-40°C to +105°C)

Any frequency between 1 to 725 MHz (including 156.250000 MHz required for most Ethernet applications)

LVPECL, HCSL, and LVDS output signaling types

±25 ppm over temperature maintained during fast temperature ramp

RMS phase jitter (random) <300 fs (typical)
While semiconductor datasheets provide specifications measured in a lab environment, it is important to know how devices operate in the real world. This is even more important for oscillators because some of their key specifications can be adversely affected by environmental stressors that are not always tested, even under AEC-Q100/200 qualification.
Because the surroundings of a vehicle are always changing on the road, it's essential that all components provide ultra-reliable and robust performance that's maintained during operation. This is one reason why automotive systems are relying more on new MEMS timing technologies and less on legacy technologies such as quartz.
Visit our Automotive Solutions website or download these resources to learn more:

----------------
Related Blogs
Choosing the Right Timing Component for In-Vehicle Networking
Q&A: Piyush Sevalia Discusses the SiT9386/7 Differential Oscillators for ADAS