Silicon MEMS triumphs – SiT9501 wins best in show

At SiTime we know that silicon wins. Silicon timing, with MEMS and advanced analog technology at its core, is disrupting the quartz timing industry. Now SiTime's third generation of MEMS technology is accelerating this market transformation.
As testament to the success of MEMS timing, the SiT9501 differential MEMS oscillator was selected by Embedded Computing Design as a "Best in Show" recipient at this year's embedded world conference. This award features the most innovative products, which are judged on design excellence, performance relative to alternative solutions, and market impact.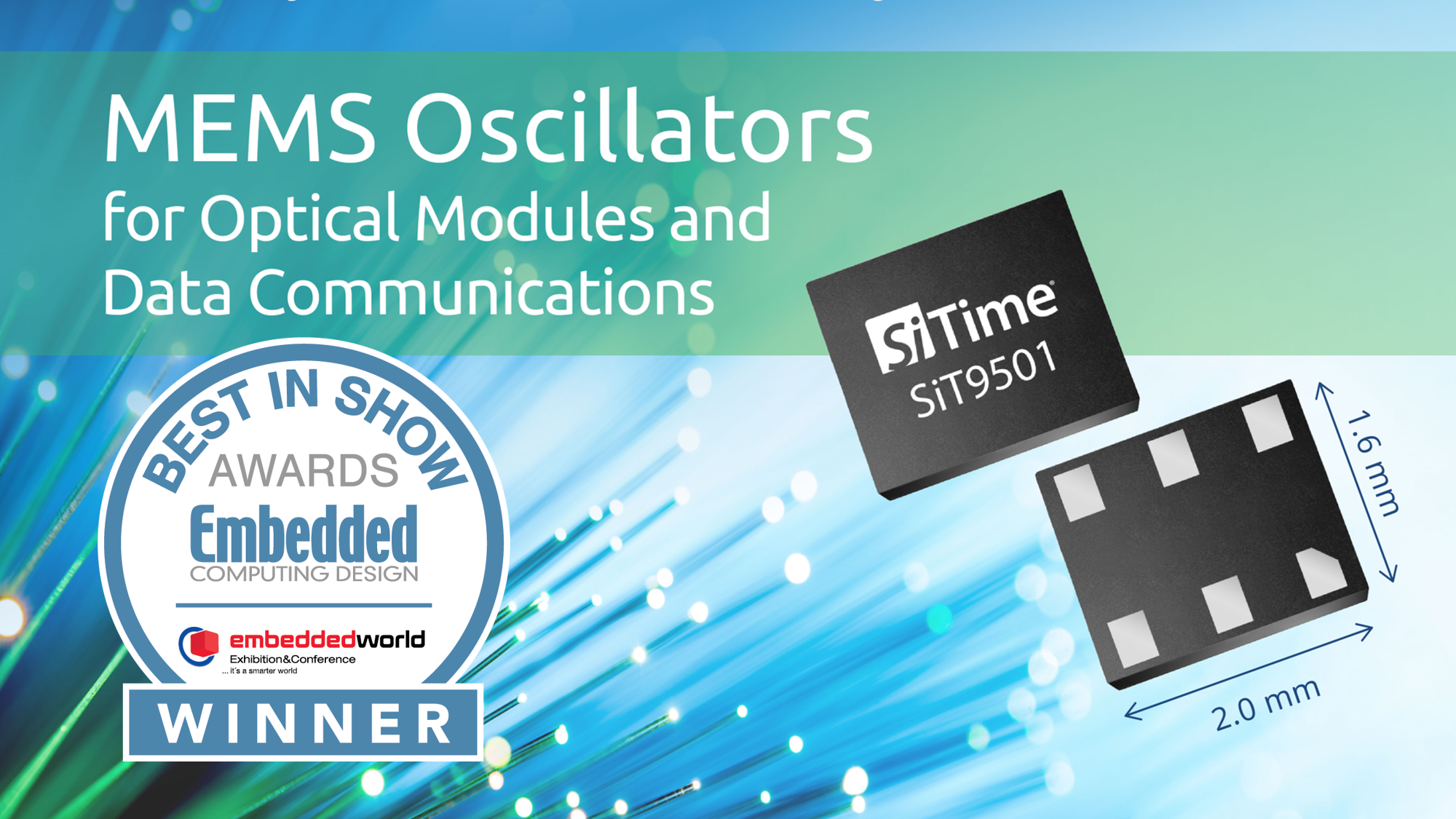 What makes the SiT9501 oscillator a winner?
The SiT9501 wins in all areas: design superiority, dominance over quartz solutions, and impact in the electronics market – by solving long-standing engineering challenges. The first oscillator to use SiTime's third generation MEMS, the SiT9501 is ideal for high-performance, high-throughput applications such as optical modules, datacenter switches, telecom routers, edge servers, and AI/graphics cards.
The SiT9501 wins against quartz timing products
Compared to quartz products, the SiT9501 outperforms quartz-based oscillators, both PLL-based and non-PLL-based.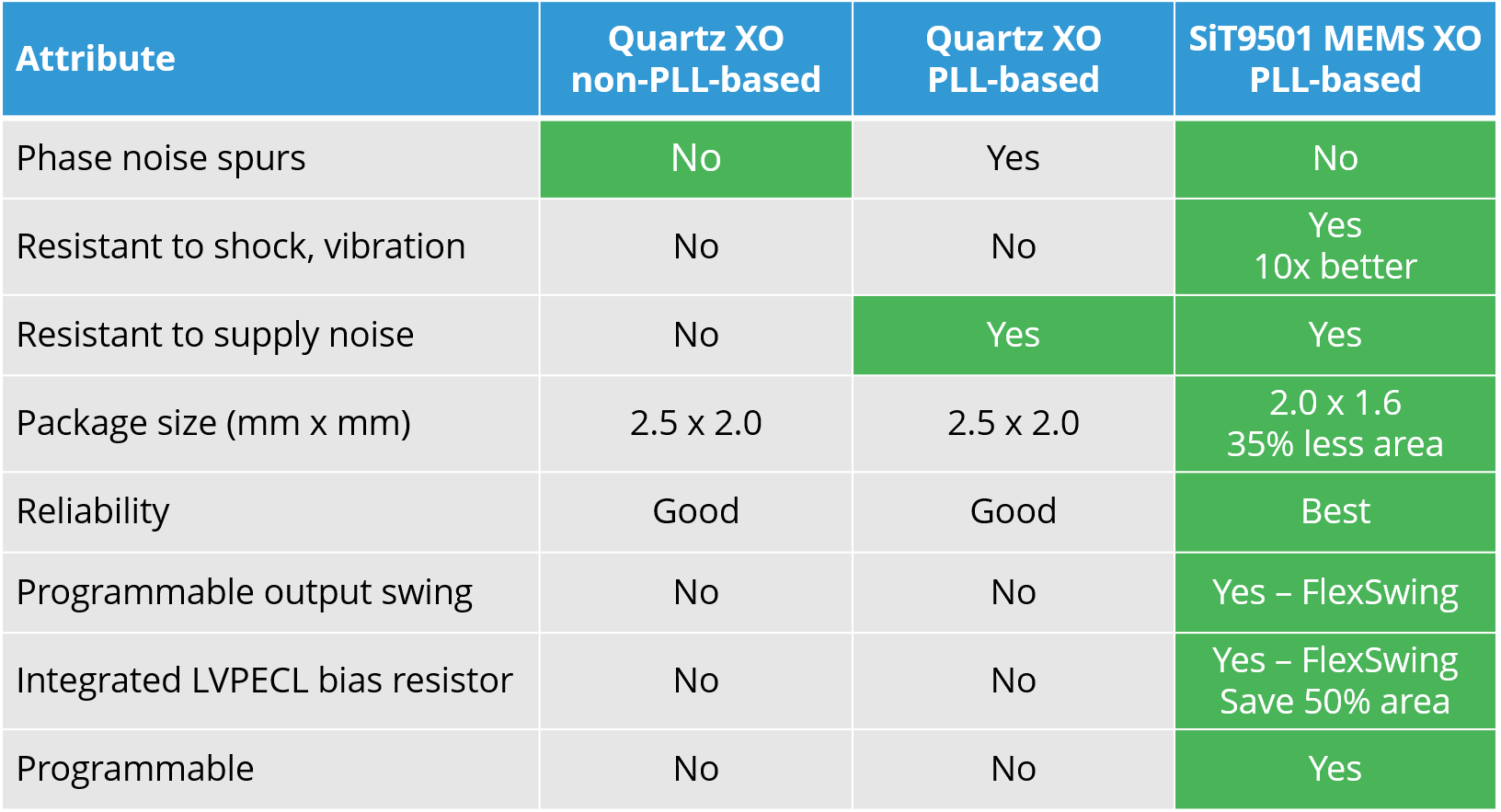 The SiT9501 is the lowest-jitter programmable oscillator. Available in a 2016 package, the industry's smallest differential oscillator footprint, the SiT9501 provides the following features:
Popular networking frequencies – from 25 MHz to 644.53125 MHz
70 femtoseconds of RMS phase jitter – low jitter improves BER
Wide temperature range – from -40 to +105°C
On-chip voltage regulators to filter power-supply noise – enhances power integrity for module designs
Innovative FlexSwing™ driver – reduces power consumption by 30% and integrates source-bias LVPECL resistors
These features and performance metrics are essential for high-performance, high-throughput applications like optical modules where low jitter, small size, and low power consumption are especially important.
Watch video: MEMS timing solutions for optical modules
Learn more about how SiT9501 meets the evolving needs of optical modules in this video.

.............................................................
Learn More:
SiT9501 Differential Oscillator Datasheet
100G/200G/400G/800G Optical Modules Application Brief
.............................................................
Related Blog:
Pushing the performance boundaries of optical modules with timing technology