The Heartbeat of 5G
Designed to support the future of 5G
SiTime helps to keep everything in sync with greater accuracy and stability. We've designed our MEMS timing solutions to keep network infrastructure running, even under the most demanding conditions like extreme temperatures, rapid airflow, shock, vibration, and electromagnetic interference.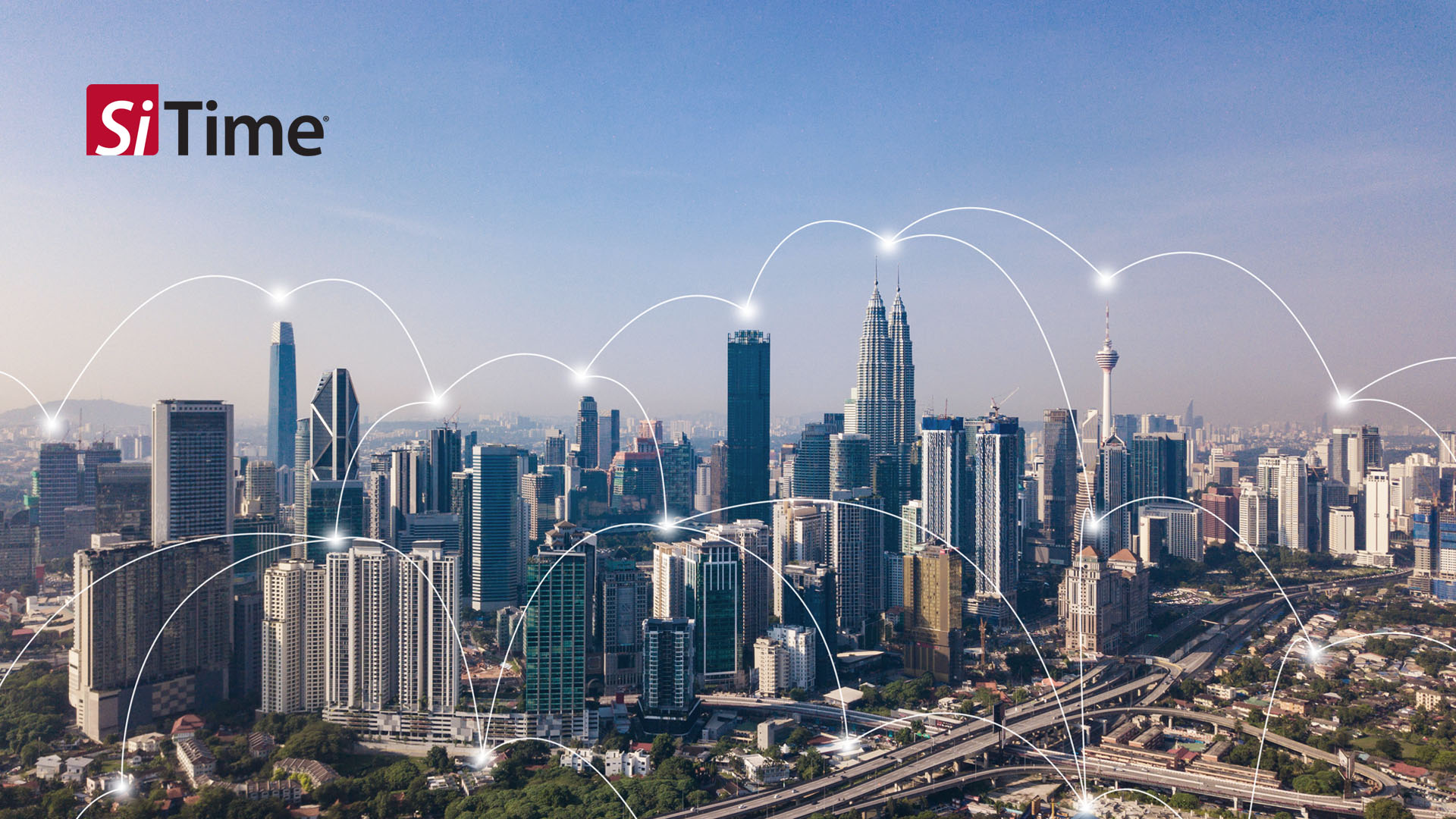 SiTime MEMS Timing Solutions for 5G
Higher Performance, Environmentally Resilient, Smaller Size
more reliable    than   quartz 
better stability under vibration
smaller package       size                
higher precision under  temp 
more resistant to supply noise
Get benefits using our solutions
Wireless networks
Benefit: Excellent dF/dT: 50 ppt/°C, Vibration resistant: 1 ppb/g
Data centers
Benefit: Ultra-low jitter, low power, smallest size
Microwave backhaul
Benefit: Wide temperature range, Proven dynamic stability
Serial-data links
Benefit: Better power supply noise rejection at 0.02 ps/mV
Precision GNSS
Benefit: Maintains satellite lock under harsh conditions
Optical communications
Benefit: Smaller size, Wide temp range
Timing servers
Benefit: No activity dips, Resistant to thermal transients
Instrumentation
Benefit: Low aging, Programmable frequency
What are customers saying?
"SiTime's SiT5356 Super-TCXO enables a new class of wireless devices to communicate with a base station without having to be perfectly calibrated in a factory setting. Subscriber units can now dynamically remove frequency offset, improving channel performance on the fly as needed. The world-class stability of the SiT5356 means that the firmware can focus on other things - set and forget."
Lev M. Shuhatovich
Hardware Architect
Skylark Wireless
Let us help you gain a competitive advantage