Jul 24 2018
SiTime and Intel Announce Collaboration on MEMS Timing for 5G
Download:
日本語  
汉语
漢語
Integration of SiTime's Innovative MEMS Timing Solutions to Deliver Best Consumer Experience 
SiTime

solves critical timing challenges for 5G

and helps to achieve

high-performance throughput in Intel's 5G multi-mode radio modem platforms.

SiTime's industry leading MEMS timing solutions provide

unique advantages such as smallest size

and high immunity to vibration and ability to withstand

 fast temperature ramp

s.

T

iny, low power microelectromechanical systems (MEMS) timing solutions from SiTime maximize battery life.


 
SANTA CLARA, Calif., July 24, 2018 – SiTime Corporation, a leading provider of MEMS timing, and Intel today announced a collaboration to work together on integrating timing solutions for Intel's 5G multi-mode radio modems, with additional applicability to Intel LTE, millimeter-wave wireless, Wi-Fi, Bluetooth, and GNSS solutions.
"Our collaboration with SiTime on MEMS-based silicon timing solutions will help our customers build leading 5G platforms to best take advantage of the increased performance and capacity that the 5G NR standard brings," said Dr. Cormac Conroy, corporate vice president and general manager of the Communication and Devices Group at Intel Corporation. "Intel's modem technology and our collaboration with SiTime is helping to enable new mobile and consumer experiences, and enterprise and industrial use cases."
SiTime's MEMS timing solutions enhance system performance in the presence of stressors such as vibration, high temperature, and rapid thermal transients. Such stressors can disrupt the timing signal and result in network reliability issues, lower data throughput, and even connectivity drops. In providing MEMS solutions to Intel's 5G modem business, SiTime's patented MEMS timing technology helps meet the high performance requirements of emerging 5G radio modem platforms.
"Intel is already building 5G's future and has the scale to meet 5G's scope," said Rajesh Vashist, CEO at SiTime. "Our collaboration enables SiTime to align our MEMS timing solutions roadmap with Intel's 5G platforms. Intel's expertise in 5G modems, with SiTime's game-changing timing technology, is a potent partnership for future growth and one that enables successful deployment of 5G. As SiTime continues to lead the world in MEMS timing, the opportunities between our companies are growing and this agreement sets us both on a path for continued success."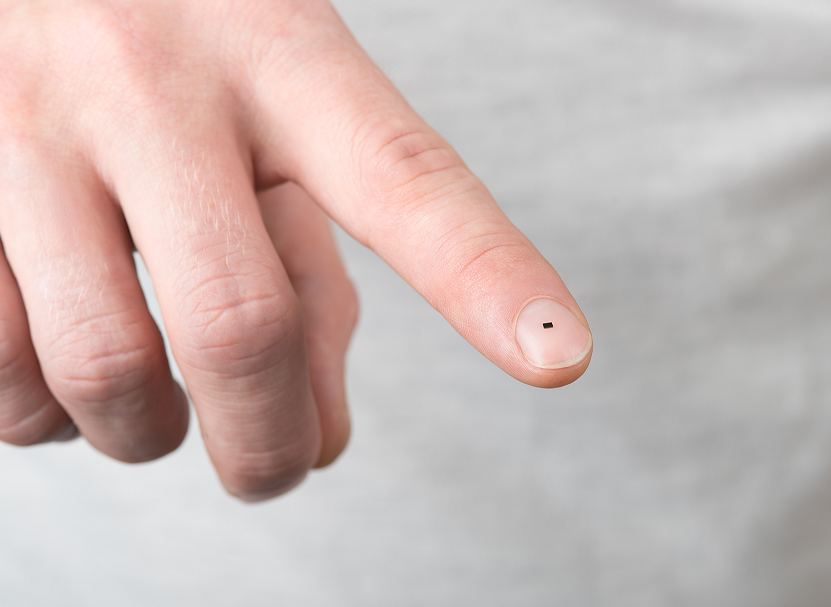 5G is a critical element of the new data economy. In the next few years, 5G will fundamentally transform our lives, enabling a smarter and more connected society. From smart cities and intelligent wind farms, to agriculture and hospitals, the Internet of Things and connected infrastructures will generate zettabytes of data from an estimated 50 billion devices—more than there are people on earth.
To realize this transformation, networks must become faster, more agile, and much denser, utilizing more equipment. Systems will be deployed closer to connected devices and in uncontrolled locations such as on streetlamps, traffic lights, rooftops, stadiums, and parking garages. In these settings, 5G devices will be subject to environmental stressors such as vibration, high temperature, and rapid temperature changes.
This creates new, complex, and very high-performance requirements for the timing heartbeat, which will necessitate novel implementations. SiTime's transformative MEMS timing solutions have proven to offer up to 20 times better robustness, reliability, and performance in the presence of such stressors, and are crucial to the successful deployment of 5G.
More Information

About SiTime
SiTime Corporation, the leader in MEMS timing and a wholly owned subsidiary of MegaChips Corporation (Tokyo Stock Exchange: 6875), offers MEMS-based silicon timing solutions that replace legacy quartz products. SiTime's configurable solutions enable customers to differentiate their products with higher performance, smallest size, lowest power, and best reliability. The rich feature set and flexibility of SiTime's solutions allow customers to consolidate their supply chain, reducing the cost of ownership and time to market. By using standard semiconductor processes and high-volume packaging, SiTime offers the best availability and shortest lead times in the industry. With 90% market share and over 1 billion devices shipped, SiTime is driving the electronics industry to use 100% silicon-based timing. www.sitime.com.