We are ready to help you!
Please complete the form below and someone will contact you. Items notated with an * are required.
Automotive ultra-low power, low-jitter, 32.768 kHz programmable oscillator in 1.2 x 1.1 mm package
Login
SiT1881 is an ultra-low power automotive-qualified 32-kHz oscillator (XO), designed for ±50 ppm operation up to 105°C. It is a programmable oscillator with a default frequency of 32.768 kHz with the ability to support 17 other frequencies from 1 Hz to 262.144 kHz. The SiT1881 XO is SiTime's lowest power XO with a no-load current of only 490 nA. Furthermore, it eliminates any requirement for load capacitors and comes in a small 1.2 X 1.1 mm QFN package. This enables up to 75% smaller footprint compared to 2.0 x 1.2 mm SMD crystal. The SiT1881 can drive up to 100 pf of load, which provides additional system savings by eliminating multiple 32.768 kHz crystals in a design. This device also introduces an innovative new Reduced Swing technology to further minimize overall system power.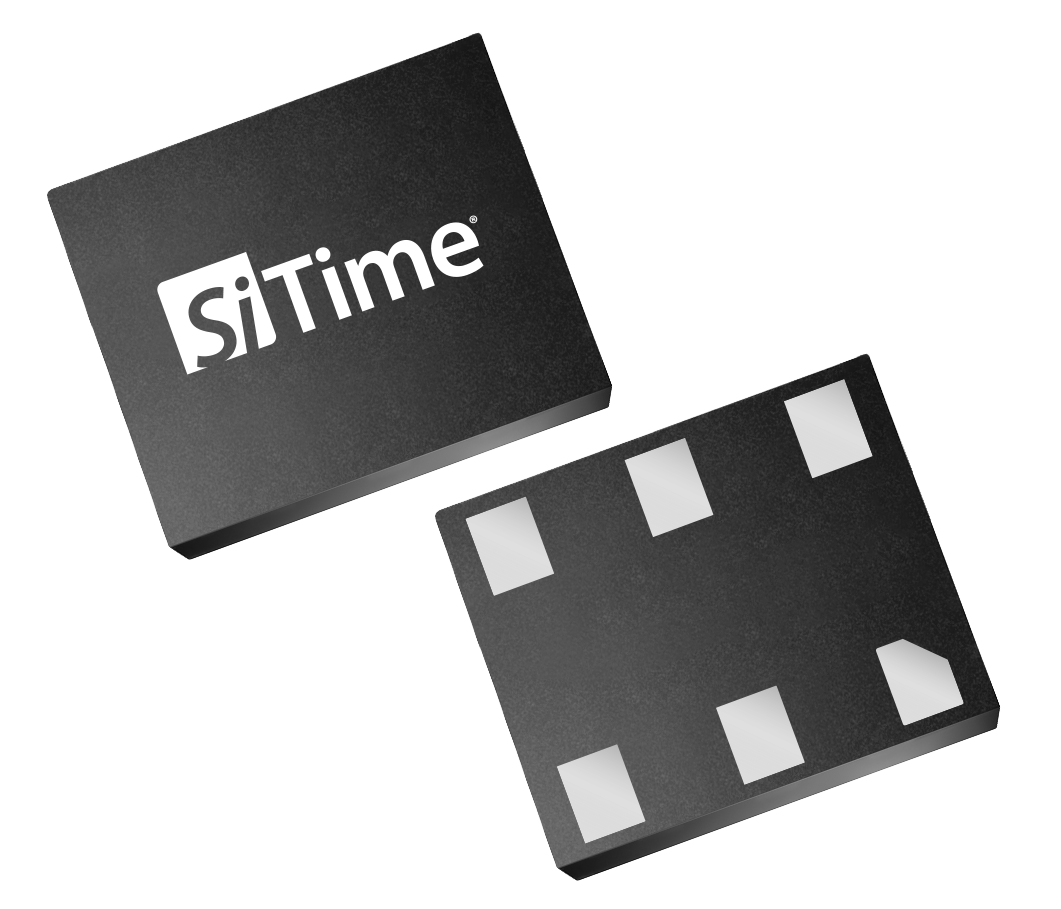 | "Specs" | "Value" |
| --- | --- |
| Frequency | 32.768 kHz, 1 Hz to 262.14 kHz |
| Frequency Stability (ppm) | ±50, ±100 |
| Phase Jitter (rms) | 3 ns (typ.) |
| Output Type | LVCMOS, Reduced Swing |
| Operating Temperature Range (°C) | -40 to 105 |
| Voltage Supply (V) | 1.14 to 1.35, 1.35 to 1.98 |
| Package Type (mm²) | 1.2x1.1 |
| Features | Low current: 490 nA; Small footprint: 1.32 mm2; AEC-Q100 |
| Availability | Engineering Samples; Contact SiTime for ±20 ppm stability |
enlarge

Image: 6-pin package, top & bottom
Factory programmable down to 1 Hz
Significantly reduces power compared to fixed 32.768 kHz XTALs
Ultra-low Power: 490 nA (typ.)
Operates down to 1.14 V
Supports coin-cell or supercap battery backup
Reduced Swing technology
Programmable output swing down to 0.6 V minimizes power
Small footprint: 1.2 x 1.1 mm
Saves board space compared to the 2012 SMD XTALs
Drives multiple loads up to 100 pf
One SiT1811 can replace multiple quartz XTALs
No load or VDD filtering capacitors
Eliminates any external capacitors, further reducing board space

Eliminates load-dependent startup issues
±50 ppm frequency stability over -40 °C to +105 °C temp. range
Better stability compared to quartz XTALs

Improves wireless connectivity and RTC accuracy
ADAS ECU
Infotainment
Smart mirror
Industrial applications