We are ready to help you!
Please complete the form below and someone will contact you. Items notated with an * are required.
Standard Frequency ±5 ppm (VC)TCXO
Login
The SiT5000 is a highly flexible, high-performance MEMS TCXO with LVCMOS output and voltage-controlled frequency tuning. This device supports a list of 26 standard frequencies along with any combination of voltage (1.8 V; 2.5 V to 3.3 V), stability (±5 ppm), and 4-pin packages (2520, 3225, 5032, 7050). It provides superior shock and vibration resistance, and 2 FIT reliability that is 10 times better than quartz TCXO oscillators and is ideal for high reliability applications in telecom, networking, and wireless. SiTime's MEMS devices are 100% compatible with legacy quartz TCXOs, and replace these devices without any design changes.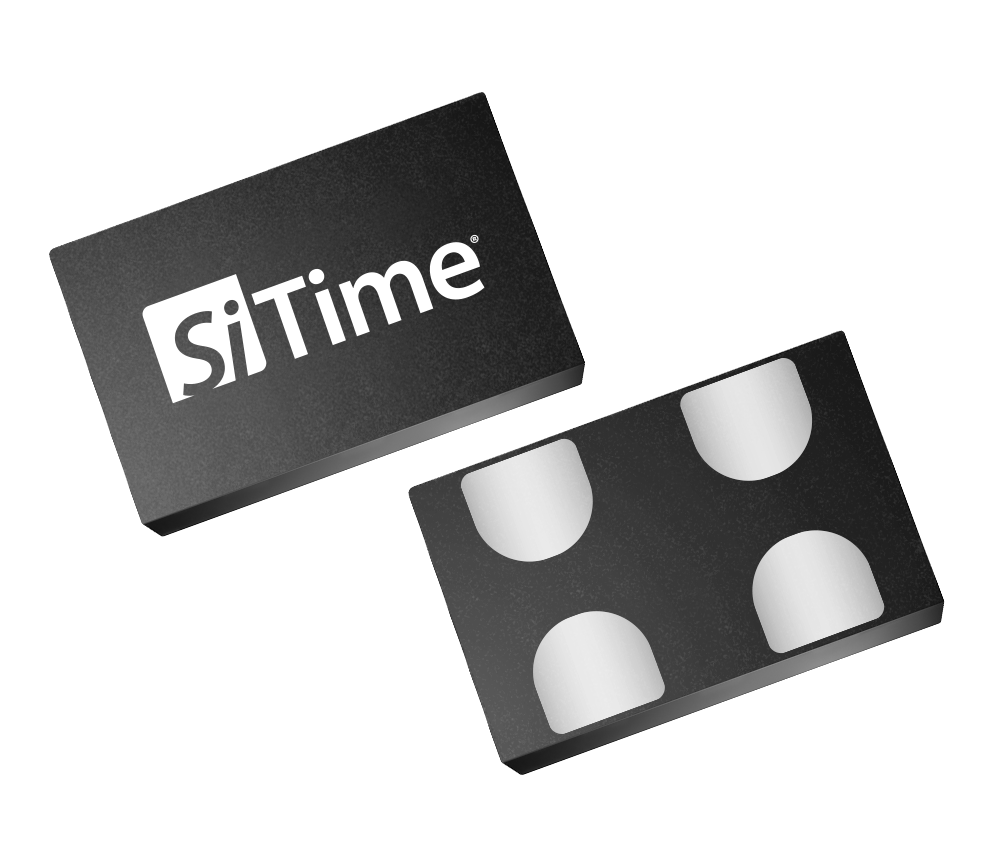 | "Specs" | "Value" |
| --- | --- |
| Oscillator Type | TCXO-SE |
| Frequency | 27 frequencies |
| Frequency Stability (ppm) | ±5 |
| Phase Jitter (rms) | 0.5 ps |
| Output Type | LVCMOS |
| Operating Temperature Range (°C) | -20 to +70, -40 to +85 |
| Pull Range (ppm) | ±12.5 |
| FlexEdgeTM Rise/Fall Time | Yes |
| Voltage Supply (V) | 1.8, 2.5, 2.8, 3.0, 3.3 |
| Package Type (mm²) | 2.5x2.0, 3.2x2.5, 5.0x3.2, 7.0x5.0 |
| Recommendations | Not recommended for new designs |
| Replacement Part | SiT5156 |
enlarge

Image: SiT5000 4-pin package, top & bottom
Extensive programmability
26 standard frequencies
Supply voltage of 1.8 V; 2.5 V to 3.3 V
Voltage control option
Configurable drive strength:
Customized specification for optimal system performance
Easy availability of any device specification within the operating range
Superior Robustness and Reliability, 10 times better than quartz TCXO
500 million hour MTBF
50,000 g shock resistance
70 g vibration resistance:
Improve system robustness in all operating environments
Reduce field failures due to clock components and the repair costs
Configurable drive strength using FlexEdge™ technology
Slower rise/fall time that reduce system EMI
Saves cost by driving multiple loads and eliminates external buffers
Three industry-standard packages
100% drop-in replacement of quartz TCXO without any design changes
Ultra-fast lead time (4 to 6 weeks)
Reduce inventory overhead
Mitigate shortage risks
Wireless
Instrumentation
Networking and communication systems