We are ready to help you!
Please complete the form below and someone will contact you. Items notated with an * are required.
1 to 110 MHz, Low Power Spread-spectrum Oscillator
Login
The SiT9003 is the industry's lowest power programmable spread spectrum oscillator with a LVCMOS/LVTTL compatible output. It is a single-chip solution that replaces a spread spectrum IC and an external crystal.
Program oscillators to get instant samples, optimized performance, and fast prototyping | Learn More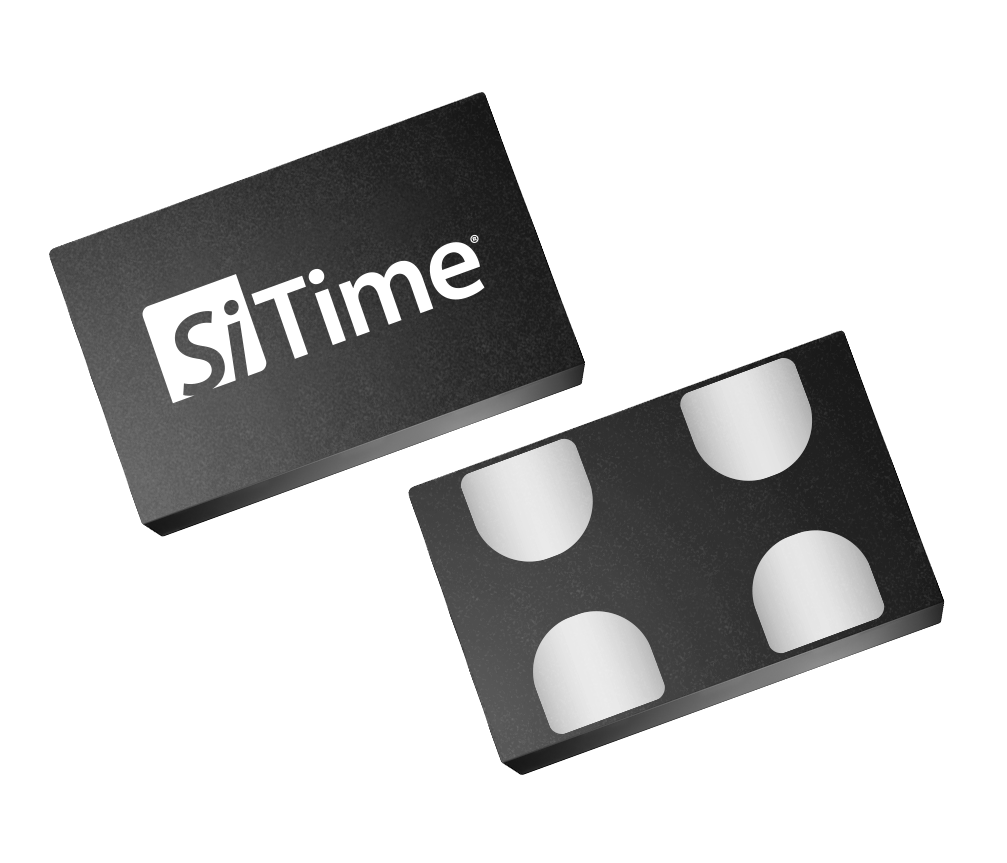 | "Specs" | "Value" |
| --- | --- |
| Oscillator Type | SSXO-SE |
| Frequency | 1 to 110 MHz |
| Frequency Stability (ppm) | ±50, ±100 |
| Output Type | LVCMOS |
| Operating Temperature Range (°C) | -20 to +70, -40 to +85 |
| Spread Profile | Triangular |
| Spread Percentage (%) | Center: ±0.25 to ±0.5, , Down: -0.50 to -1.0 |
| FlexEdgeTM Rise/Fall Time | Yes |
| Voltage Supply (V) | 1.8, 2.5, 2.8, 3.3 |
| Package Type (mm²) | 2.5x2.0, 3.2x2.5, 5.0x3.2, 7.0x5.0 |
| Features | EMI redution, Field Programmable |
| Availability | Production |
enlarge

Image: SiT9003 4-pin package, top & bottom
Flexible spread options supporting up to 12 dB EMI reduction
Center spread percentage: ±0.25% and ±0.5% 
Down spread percentage: -0.5% and -1.0%: Up to 12dB EMI reduction
Best cycle-to-cycle jitter of < 30 ps
Minimizes impact to system timing budget;
Lowest power consumption of any programmable oscillator
3.5 mA typical power consumption
1.2 µA typical standby current:
Extends battery life
Reserves more power budget for system designers
3 ms typical resume time
Enables system to go in and out of standby mode quickly, conserving battery power
Extensive programmability
Any frequency between 1 to 110 MHz with 5 decimal place accuracy
Supply voltage of 1.8 V, 2.5 V, 2.8 V and 3.3 V
Frequency stability from ±50 ppm to ±100 ppm
Adjustable rise/fall time:
Provide designers the opportunity to use the same base product for many designs
Customize specification for optimal system performance
Configurable slew rate, enabling additional EMI control
Re-use of the same base product for many designs
Four Industry-standard packages
100% drop-in replacement of crystal oscillators

Enables EMI reduction without board redesign, metal housing or other expensive EMI reduction methods
Ultra-fast lead time (4 to 6 weeks)
Reduce inventory overhead
Mitigate shortage risks
Surveillance cameras
IP cameras
Automotive ADAS cameras
Industrial motors
Flat panels
Multi-function printers
PCIe