We are ready to help you!
Please complete the form below and someone will contact you. Items notated with an * are required.
1 to 150 MHz, AEC-Q100 Spread-spectrum Oscillator
Login
The SiT9025 is an industry's first AEC-Q100-compliant, automotive-grade spread spectrum oscillator. This device solves EMI problems by offering two techniques for emissions compliance: spread spectrum clocking and rise/fall time adjustment of the clock signal. What's more, the SiT9025 comes in three industry-standard packages and is supported by SiTime's Time Machine II programmer that allows engineers to replace quartz products without any design changes and instantly program spread modulation and/or drive strength to quickly reduce emissions levels. This combination enables customers to accelerate time to revenue by ensuring emissions compliance with minimum engineering effort.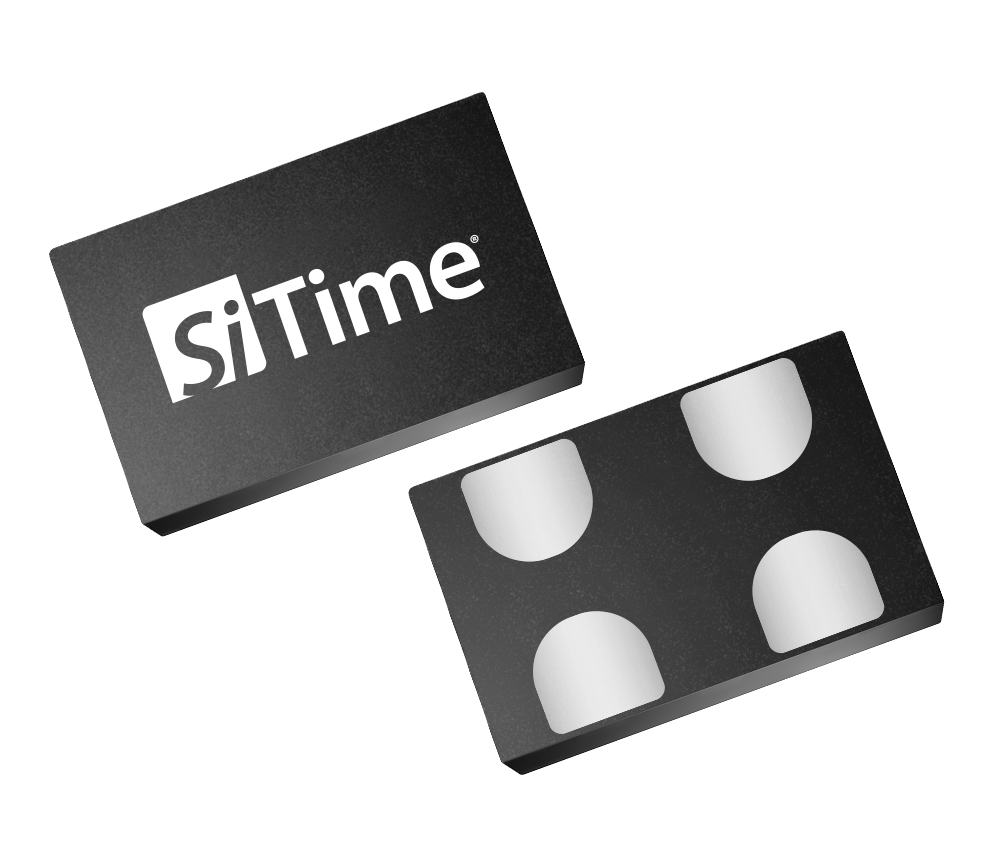 | "Specs" | "Value" |
| --- | --- |
| Oscillator Type | SSXO-SE |
| Frequency | 1 to 150 MHz |
| Frequency Stability (ppm) | ±25, ±50 |
| Output Type | LVCMOS |
| Operating Temperature Range (°C) | -40 to 85 (Gr. 3), -40 to 105 (Gr. 2), -40 to 125 (Gr. 1), -55 to 125 (Ext. Cold Gr. 1) |
| Spread Profile | Triangular, Hershey Kiss, Random |
| Spread Percentage (%) | Center: ±0.125 to ±2.000, Down: -0.25 to -4.00 |
| FlexEdgeTM Rise/Fall Time | Yes |
| Voltage Supply (V) | 1.8, 2.5 to 3.3 |
| Package Type (mm²) | 2.0x1.6 mm, 2.5x2.0 mm, 3.2x2.5 mm |
| Features | AEC-Q100, EMI Reduction |
| Availability | Sampling |
enlarge

Image: SiT9025 4-pin package, top & bottom

enlarge

SiT9025 pin assignments
Industry's first AEC-Q100- compliant, resonator-integrated spread spectrum oscillator
Up to 30 dB electromagnetic interference (EMI) reduction
Up to 134 times better electromagnetic susceptibility (EMS) than an external resonator plus an SSIC solution
Solves EMI problem and improves reliability in noisy environments
Flexible EMI reduction options
Wide spread range: center spread up to ±2.0%, down spread down to -4.0%
Configurable rise/fall time: 8 options
Configurable spread profile: triangular, Hershey kiss, or random
3 industry-standard packages
100% drop-in replacement of quartz XO
Enables EMI reduction without board redesign, metal housing, or other expensive EMI reduction method
World's best cycle-to-cycle jitter: 8.5 ps
Minimize impact to system timing budget
70 g vibration and 50,000 g shock
Best robustness and reliability in harsh conditions
Extensive programmability
Any frequency from 1 to 150 MHz with 6 decimal-place accuracy
Supply voltage of 1.8 V; 2.5 to 3.3 V
Frequency stability from ±20 ppm to ±50 ppm
Ultra-fast lead times (4 to 6 weeks)
Reduce inventory overhead
Mitigate shortage risks
Automotive ADAS cameras
High-speed serial link
ADAS ECU