1 to 110 MHz, Wide Temperature Oscillator
The SiT8924B is the most reliable and the highest quality AEC-Q100 compliant oscillator for automotive and extreme temperature applications. This device provides a perfect combination of the widest frequency range (1 MHz to 110 MHz), excellent stability (as low as ±20 ppm) and widest temperature range (-55 °C to +125 °C) in the smallest 2.0x1.6 mm package that is not readily available from quartz. It also features the industry's best shock and vibration resistance.
The SiT8924 is available in five industry-standard packages, and therefore replaces quartz products without any design changes.
Program oscillators to get instant samples, optimized performance, and fast prototyping | Learn More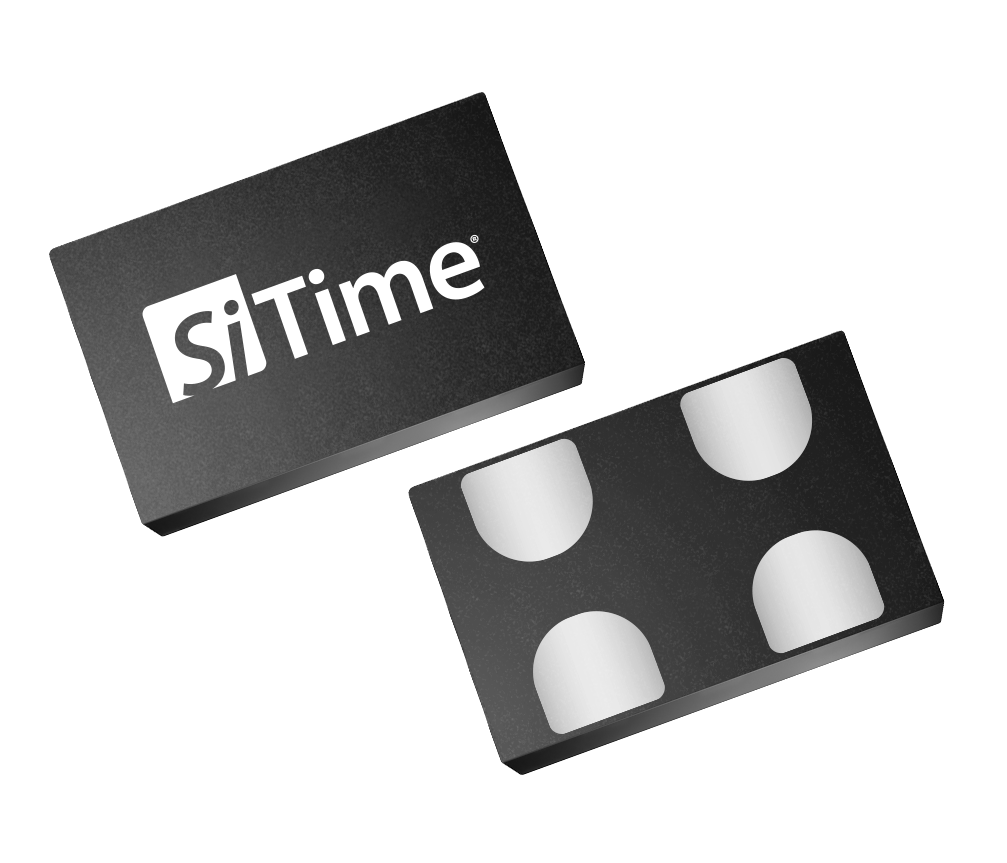 | | |
| --- | --- |
| Oscillator Type | XO-SE |
| Frequency | 1 to 110 MHz |
| Frequency Stability (ppm) | ±20, ±25, ±30, ±50 |
| Phase Jitter (rms) | 1.3 ps |
| Output Type | LVCMOS |
| Operating Temperature Range (°C) | -40 to +85, -40 to +105, -40 to +125, -55 to +125 |
| FlexEdgeTM Rise/Fall Time | Yes |
| Voltage Supply (V) | 1.8, 2.5 to 3.3 |
| Package Type (mm²) | 2.0x1.6, 2.5x2.0, 3.2x2.5, 5.0x3.2, 7.0x5.0 |
| Features | Field programmable, High temperature 125°C, AEC-Q100 |
| Availability | Production |
enlarge

Five industry standard footprints as small as 2016 for all frequencies, voltages, and stabilities

enlarge

SiT8924 pin assignments

enlarge

SiT8924 block diagram
Unique combination of
±20 ppm frequency stability
over -55 to +125 °C automotive and military temp. ranges
in 2.0 x 1.6 mm package:

Best timing margin for automotive and/or space-constrained operating environments
0.1 ppb/g low g-sensitivity
Best robustness under high-vibration conditions
70 g vibration and 50,000 g shock
Best system reliability in harsh environments
Configurable drive strength and rise/fall time
Optimize EMI to reduce interference to other subsystems
5 industry-standard packages
100% drop-in replacement of quartz XO
Ultra-fast lead time (4 to 6 weeks)
Reduce inventory overhead
Mitigate shortage risks
信息娱乐系统
ADAS 计算机
摄像头
雷达与激光雷达
Automotive Ethernet
Powertrain
Black boxes
Automotive XTAL replacement
国防与航空航天