We are ready to help you!
Please complete the form below and someone will contact you. Items notated with an * are required.
Ultra-Small µPower, 1 Hz to 462.5 kHz, ±50 ppm Oscillator
Login
SiTime's TempFlat MEMS™ technology enables the first 32 kHz ±50 ppm oscillator in an ultra-small 1.2mm² chip-scale package. Typical supply current is only 4.5 μA and guarantees ±50 ppm all-inclusive frequency stability.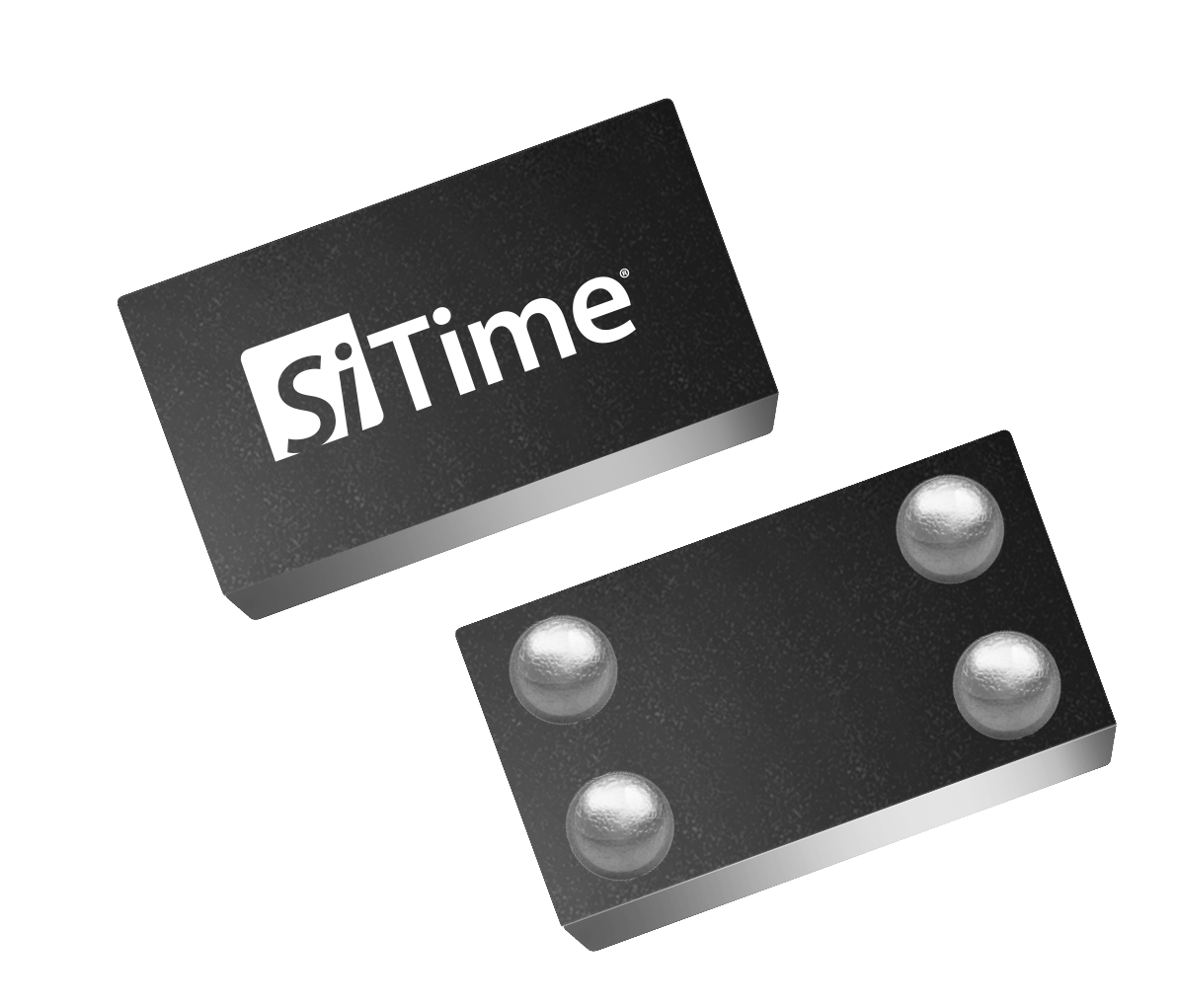 | "Specs" | "Value" |
| --- | --- |
| Oscillator Type | 32kHz XO |
| Frequency | 32.768 kHz |
| Frequency Stability (ppm) | ±50 |
| Output Type | LVCMOS |
| Operating Temperature Range (°C) | -40 to +85 |
| Voltage Supply (V) | 1.62 to 3.63 |
| Package Type (mm²) | 1.5x0.8 |
| Features | Ultra-low power |
| Availability | Production |
enlarge

SiT1508 4-pin package top&bottom
±50 ppm all-inclusive frequency stability
Improved local timekeeping and improved system power with less dependency on network timekeeping updates

Improved system error budget
Smallest footprint in chip-scale package (CSP): 1.5 x 0.8 mm
Ultra-low power: 4.5 µA (typ.)
Low jitter: 4 ns RMS integrated phase jitter (IPJ)
Suitable for audio applications
Internal VDD supply filtering
Eliminates external VDD bypass capacitor to maintain ultra-small footprint
Drives multiple loads
Eliminates multiple discrete XTALs and load caps
Wireless connectivity sleep clock
Health and wellness monitors
ULP input devices
RTC reference clock
Portable data loggers
Portable medical devices
Smart meters
零售电子产品
远程感测
机器对机器
智能手机
Smart watches
健身追踪器
数据连通性
手机附件
眼镜
平板电脑
消费类电子