We are ready to help you!
Please complete the form below and someone will contact you. Items notated with an * are required.
Ultra-Small µPower, Low-Jitter, 1 Hz to 2.5 MHz TCXO
Login
SiTime's TempFlat MEMS™ technology and mixed-signal design expertise enables the first µPower TCXO in a 1.2 mm2 chip-scale package - the world's smallest footprint. Typical core supply current is only 6.0 μA at 100 kHz. And unlike standard oscillators, the SiT1576 Super-TCXO is factory-programmable between 1 Hz and 2.5 MHz. This unique, ultra-small TCXO enables new architectural options with its wide frequency range. The SiT1576 is factory-calibrated over multiple temperature points to guarantee extremely tight frequency stability as low as ±5 ppm (initial and over temperature).
Video Demo: The SiT15xx TCXO is placed in temperature chamber that increases temp. from < -40 to +85 °C at a fast ramp rate of 4 degrees per second.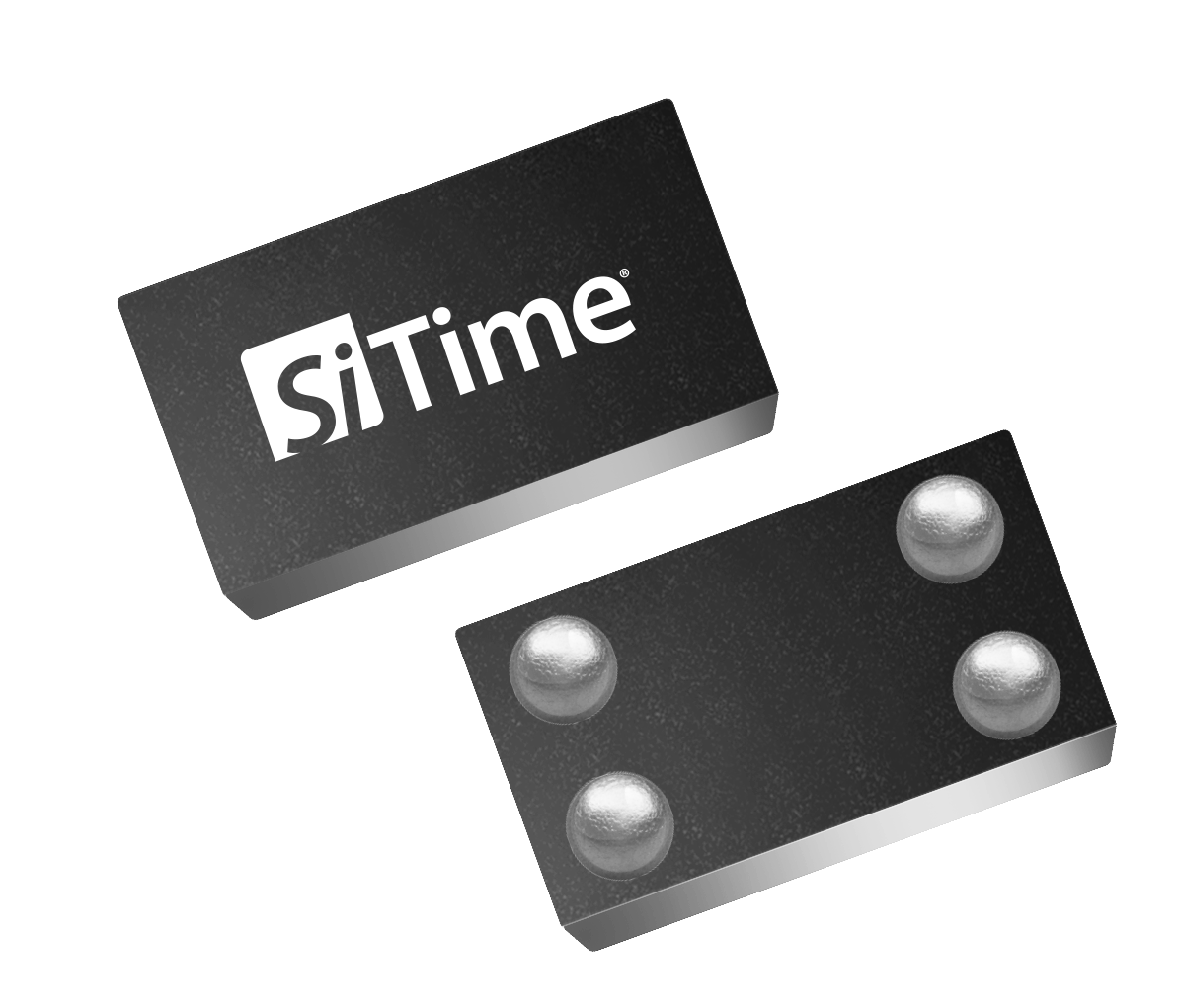 | "Specs" | "Value" |
| --- | --- |
| Oscillator Type | Hz to MHz TCXO |
| Frequency | 1 Hz to 2.5 MHz |
| Frequency Stability (ppm) | ±5, ±20 |
| Output Type | LVCMOS |
| Operating Temperature Range (°C) | -20 to +70, -40 to +85 |
| Voltage Supply (V) | 1.62 to 3.63 |
| Package Type (mm²) | 1.5x0.8 |
| Features | Low jitter |
| Availability | Production |
enlarge

SiT1576 4-pin 1508 package, top & bottom
Factory programmable frequency: 1 Hz to 2.5 MHz
Optimized for low-power architectural alternatives
Ultra-low power: 4.5 µA (typ.) at 33 kHz, 6.0 µA (typ.) at 100 kHz
Smallest footprint in chip-scale (CSP): 1.5 x 0.8 mm
±5 ppm all-inclusive frequency stability
Improved local timekeeping and improved system power with less dependency on network timekeeping updates with mobile and wearable devices
Internal VDD supply filtering
Eliminates external VDD bypass capacitor to maintain ultra-small footprint
Smart meters
Health and wellness monitors
Analog front-end (AFE) reference clocks
Industrial sensors
医疗电子产品
远程感测
手机附件
眼镜