We are ready to help you!
Please complete the form below and someone will contact you. Items notated with an * are required.
1 to 60 MHz, ±100 ppb Elite RF™ Super-TCXO
Login
The SiT5376 is a ±100 ppb precision MEMS Super-TCXO. This device is engineered for an unmatched combination of environmental resilience, low phase noise, low power, and compact size, making it the ideal precision timing choice for RF systems. It is fully compliant to the GR-1244 Stratum 3 oscillator specifications. By leveraging SiTime's unique DualMEMS™ and TurboCompensation™ temperature sensing technology, SiT5376 delivers the most stable timing in the presence of environmental stressors – airflow, temperature perturbation, vibration, shock, and electromagnetic interference (EMI). For the most precise and robust frequency control, the output of SiT5376 can be digitally pulled by up to ±400 ppm with a resolution of ±0.05 ppt. 
SiT5376 can be factory-programmed to any combination of frequency, voltage, and pull range. 
View related product: 60 to 220 MHz
Watch dynamic performance of Elite Super-TCXO vs 50-ppb quartz TCXO under airflow, temp. ramp, tap test, and VDD fluctuation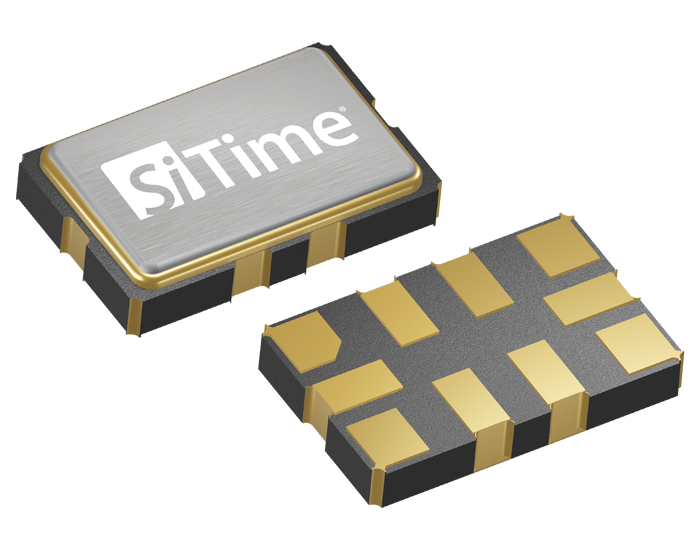 | "Specs" | "Value" |
| --- | --- |
| Oscillator Type | TCXO-SE |
| Frequency | 1 to 60 MHz |
| Frequency Stability (ppm) | ±0.1, ±0.2, ±0.25 |
| Phase Jitter (rms) | 100 fs |
| Output Type | LVCMOS, Clipped Sinewave |
| Operating Temperature Range (°C) | -20 to 70, -40 to +85, -40 to +105 |
| Pull Range (ppm) | ±3.125, ±6.25, ±10, ±12.5, ±25, ±50, ±100, ±200, ±400 |
| Voltage Supply (V) | 1.8, 2.5, 2.8, 3.0, 3.3 |
| Package Type (mm²) | 5.0 x 3.5 10-pin |
| Features | Low-phase-noise, precision TCXO with digital control |
| Availability | Pre-production Sampling |
enlarge

Image: Elite TCXO Ceramic 5032 10-pin package, top & bottom
Up to 60 MHz output frequency
Eliminates need for frequency multipliers
Exceptional dynamic stability under airflow, fast temp. ramp
±100 ppb over-temp. stability from -40 to 105°C
8e-12 ADEV at 10 second average time
±0.9 ppb/°C frequency slope (ΔF/ΔT), 1°C/min. ramp

Ensures system level quality of service for telecom and networking equipment in hostile environments
RF-grade phase noise, 20x better under vibration
-159 dBc/Hz at 10 kHz offset (19.2 MHz nominal)
Minimizes call and/or link drops in high-vibration environments
No activity dips or microjumps
Eliminates any need for costly screening or burn-in tests
0.2 ps/mV power supply noise rejection (PSNR)
Reduces BOM by eliminating a dedicated LDO for TCXO
LVCMOS or Clipped sinewave output
Optimizes for best balance between EMI and jitter
Rich programmable features
Any frequency between 1 to 60 MHz
1.8 to 3.3 V
Large pull range from ±3.125 to ±400 ppm:

Customize TCXO specifications for optimal system performance
Digital frequency tuning through I2C or SPI
Eliminate frequency shift caused by board noise
Superior reliability
1 billion hours MTBF
Lifetime Warranty: Reduces repair costs and field failures due to clock components
Wireless equipment
RF signal chain
4G/5G RRH, DU
Small cells
Microwave backhaul
Jitter cleaner
Satellite base station
GPS/GNSS modules
Radar
IEEE 1588 boundary clocks and grandmasters
Fiber, cable, DSL
Instrumentation
Test and measurement