Indispensable for Communications
Setting a new benchmark in timing performance with +5 ppb Elite X Super-TCXO

Indispensable for Automotive
Delivering an unmatched combination of low power, stability, and small size

Indispensable for Electronics
SiTime Precision Timing delivers Innovation

SiTime Precision Timing Solution Provides Clocking for New AMD Alveo X3 Series Platform
Cascade ClkSoC Helps Deliver Low Latency Trade Execution
Today's Products. Tomorrow's Solutions.
Timing plays a crucial role in every aspect of our lives.  Just as our brain and heart are interdependent, so are the processor and timing components in electronics. As we push the boundaries of technology, SiTime MEMS precision timing is improving system design and performance, delivering the next generation of electronics.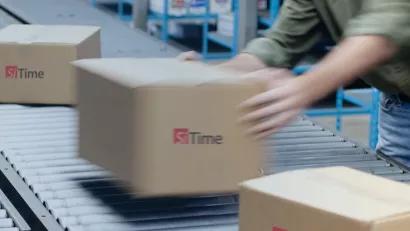 Get products now - ship as fast as 48 hrs!
Vast range of MEMS timing solutions ship in as fast as 48 hours. Over 150 billion configurations available now on SiTimeDirect.
Communications & Enterprise
Keep your network in sync with greater accuracy and stability, from 5G radios to the data center and everywhere in between.
Automotive
You need timing solutions that operate reliably under the hood, on the road, and over the long run. Ours do.
Aerospace & Defense
Ultra-rugged MEMS timing engineered for the world's toughest applications experiencing shock, vibration, and extreme temperatures.
Industrial
You need configurable timing devices that can take shock, vibration, and extreme temperatures – with short lead times. We deliver.
Mobile & IoT
Our timing solutions go where space is tight, battery power is key, rugged conditions are expected, and connectivity is critical.
Consumer
Smaller size, lower power, high volume, shorter lead times with a reliable, semiconductor supply chain. We have it all.
Our Solutions
Enabling your innovations with higher performance, smaller size, and greater reliability even in harsh environments.
"Time is the most valuable thing a person can spend."
Theophrastus, Greek Philosopher, 371BC
Since the dawn of civilization, humans have understood the value of time. Timing creates opportunities and advantages that can determine success … or failure.

Today, we depend on accurate timing in all corners of our daily lives - and that's where SiTime leads. As the #1 Oscillator company in the world, with our revolutionary silicon MEMS, innovative analog technology, and systems expertise, we deliver solutions that are transforming the timing market.
News & Resources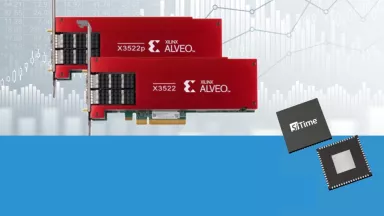 NEWS ANNOUNCEMENT
SiTime Precision Timing Solution Provides Clocking for New AMD Alveo X3 Series Platform
Cascade ClkSoC Helps Enable Platform to Deliver Low Latency Trade Execution and Risk Management
NEW PRODUCT ANNOUNCEMENT
SiTime Sets New Benchmark in Timing Performance with New Precision Oscillator for Data Centers and 5G Infrastructure
SiT5503 Elite X™ Super-TCXO® Delivers Unmatched Combination of 30x Higher Reliability, 4x Smaller Size, and 4x Lower Power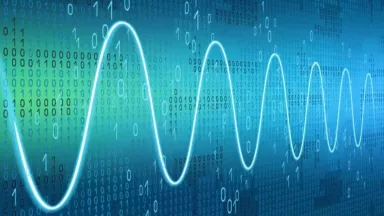 Timing Essentials Learning Hub
FREE Class: Phase Noise Fundamentals
Need practical knowledge of phase noise? Learn about phase noise and its sources, how to interpret plots and convert into jitter, plus best measurement practices.
Be a Part of the Future of Electronics
We are a team of passionate and persistent innovators who are transforming the timing industry with revolutionary technologies. Together, we solve the most difficult timing challenges to enable 5G, infrastructure, mobile, IoT, industrial, aerospace-defense, and automotive products of the future.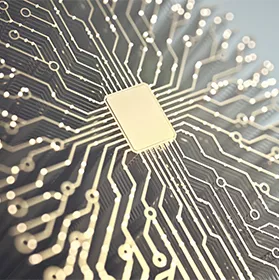 "The Alveo X3 series brings low latency and adaptive computing onto a single platform to give our customers a competitive advantage for today and tomorrow. In this system, we used the SiTime SiT95145 Cascade clock system on a chip to supply all critical clocks. This precision timing device replaced multiple oscillators and resonators, simplified our clock tree design, and helped us save verification time, accelerating our time to market."
"Garmin makes products that are engineered on the inside for life on the outside. Our innovation focuses on developing technologies that enable our customers to enrich their experiences as they pursue their passions. SiTime's MEMS timing solutions help extend battery life across several of our product lines."

"Cadence has demanding technical requirements for the components we use. The precision of SiTime's timing solution and its capacity to support the rapid production ramp for our Palladium and Protium platforms made adopting it an easy decision. After this experience, we look forward to continuing our work with SiTime to address the timing needs of our hardware platforms."

"Our proprietary 3G-to-4G bridge solution requires very stable timing over its operating life. SiTime provides the right timing performance required by our solutions."

"SiTime's timing solutions are a good match for our Square Terminal and Register products because they help us to deliver an accurate, reliable product to our customers."

Embedded Computing Design
Best in Show at embedded world 2021
SiT9501 Differential MEMS Oscillator

Military & Aerospace Electronics
Military & Aerospace Technology Innovators Awards 2021
Ruggedized Endura MEMS Oscillators

Investor's Business Daily
IBD Best Companies of 2021
Based on SiTime stock performance