Bosch Group
The Bosch Group is a leading global manufacturer of automotive and industrial technology, consumer goods, and building technology. In fiscal 2005, some 251,000 associates generated sales of 41.5 billion euros. Set up in Stuttgart in 1886 by Robert Bosch (1861-1942) as "Workshop for Precision Mechanics and Electrical Engineering," the Bosch Group today comprises a manufacturing, sales, and after-sales service network of more than 280 subsidiaries and more than 12,000 Bosch service centers in over 140 countries.
Together with its subsidiaries and affiliated companies, Bosch safeguards its future by significant upfront investments in research and development every year. In 2005 this R&D expenditure reached 3.1 billion Euros (7.4 % of sales). Bosch leads the field of patent application in automotive technology worldwide, while it is the second largest overall patent applicant in Germany. As a Corporate Venture Capitalist, Bosch is relatively new in the field of fostering cutting edge research developments outside its own core sectors. Its focus is currently on MEMS technology for sensor applications in the Consumer and Medical markets. http://www.bosch.com/
CampVentures
CampVentures is a true seed-stage venture capital firm. CampVentures engages with great companies in their earliest stages of development. For such companies, CampVentures leads seed rounds on the order of $500K to $1.5M. Once invested, CampVentures works intensely with its companies to prepare them for their next round of financing, which are nearly universally led by top-tier venture capital firms. The fund has seeded deals for Kleiner Perkins Caufield & Byers, Sequoia Capital, Sevin Rosen Funds, New Enterprise Associates, Matrix Partners, Greylock Partners, August Capital, Trinity Ventures, VantagePoint Venture Partners, and many other blue chip firms. CampVentures also "holds back" sufficient capital, in order to participate alongside these firms in all future rounds of financing. The fund's goal is to be the firm of choice for the very best entrepreneurs, with the very best ideas, who are just getting their companies off the ground. http://www.campventures.com/ 
The CID Group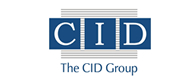 The CID Group is the largest venture capital firm in Taiwan focused on identifying and building top emerging Great China companies, aimed to build a systematic industry platform, and provide synergistic value-adds to portfolio companies. The CID Group invested in and developed 126 companies across 10 major industry supply chains from cutting-edge technologies to non-tech sectors and accomplished 37 IPOs and 24 M&As / trade sales in Hong Kong, Taiwan, United States, Korea and China as of May 2010. The CID Group has 3 branch offices in Shanghai, Beijing and Taipei, one rep office in the US, and one industry research institute in Shanghai, partners with worldwide top-tier institutional investors in the US, Europe, Japan, Singapore, Middle-east and Taiwan. http://www.cidgroup.com/
Grazia Equity GmbH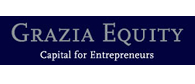 Grazia Equity GmbH, located in Stuttgart and Munich, is one of the leading European VC companies focussing on young and highly innovative companies. Grazia's success relies on a partnership with extraordinarily strong entrepreneurial teams to turn them into international market leaders. Since Grazia does not depend on institutional investors it is known for pragmatic and quick decisions. Grazia's portfolio companies profit from the wide entrepreneurial background of its partner team as well as a far-reaching international network. That's why some of America's best VC companies trust in Grazia's expertise by making common investments. Grazia's partner team has supported so far more than 40 companies. http://www.grazia.com/
Greylock Partners
Over the past forty years, Greylock has raised a series of eleven partnerships with current committed capital in excess of $2.2 billion, and has helped build approximately 300 developing companies. Greylock has sponsored over 125 companies to successful initial public offerings–more than any other early-stage venture firm–and has been the lead or co-lead investor in most of them. Greylock's strategy is to partner with management in building companies that have the potential to become industry leaders and to always work with entrepreneurs to achieve their visions. http://www.greylock.com/
JAFCO Ventures
Based in Palo Alto, California, JAFCO Ventures is a venture capital partnership focused on companies that are emerging leaders in the communications, Internet, semiconductor and software industries. JAFCO Ventures was formed in 2003 and currently manages more than $350 million in capital. The fund's charter is to invest in venture opportunities with true breakout potential where JAFCO Ventures can meaningfully add value with capital, the experience of seasoned venture capital investors, and the deployment of our Asia business development team to help portfolio companies generate revenue from customers in Japan and other parts of Asia. http://www.jafco.com/
New Enterprise Associates (NEA)
NEA is a leading venture capital firm focused on helping entrepreneurs create and build major new enterprises that use technology to improve the way we live, work, and play. Since its founding in 1978, the firm has followed the same basic principles: support its entrepreneurs, provide an excellent return to its limited partners, and practice its profession with high standards and respect. Practicing classic venture capital for over 25 years, NEA focuses on early stage investments, playing an active role in assisting management to build companies of lasting value. With $6 billion under management, NEA's experienced management team has invested in over 500 companies, of which more than 145 have gone public and more than 185 have been acquired. NEA has offices in Reston, Virginia, Menlo Park, California and Baltimore, Maryland. http://www.nea.com/
Northgate Capital
Northgate is a global private equity firm that focuses on private equity investments in buyouts, venture capital, growth capital, and distressed/special opportunities. Formed in 2000, the firm currently manages nearly $3 billion in assets across ten funds-of-funds and six direct venture capital funds. Today, Northgate has a deep and experienced investment team spanning offices in the San Francisco Bay Area, London, New Delhi and Hong Kong. In 2008, Northgate was designated a Global Growth Company by the World Economic Forum. http://www.northgatecapital.com/
Rusnano
RUSNANO was established in March 2011 as an open joint-stock company through reorganization of state corporation Russian Corporation of Nanotechnologies. RUSNANO's mission is to develop the Russian nanotechnology industry through co-investment in nanotechnology projects with substantial economic potential or social benefit. The Government of the Russian Federation owns 100 percent of the shares in RUSNANO. Anatoly Chubais is chairman of the Executive Board of RUSNANO.
Work to establish nanotechnology infrastructure and training for nanotechnology specialists, formerly conducted by the Russian Corporation of Nanotechnologies, has been entrusted to the Fund for Infrastructure and Educational Programs, a non-commercial fund also established through reorganization of the Russian Corporation of Nanotechnologies. http://www.rusnano.com/